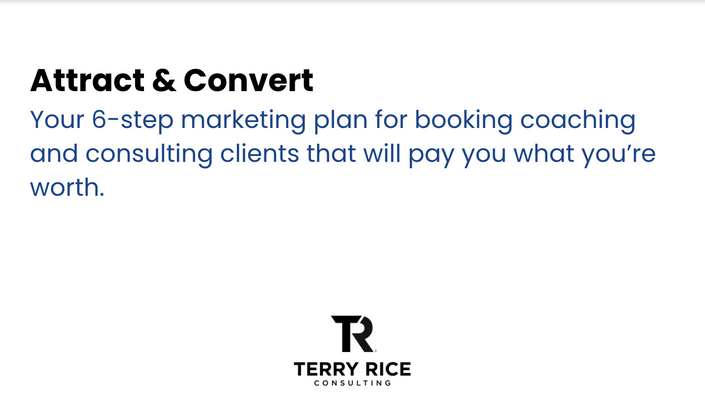 Build, Attract & Convert: How to Get Clients for Your Professional Service Business
Your 6-step plan for building, marketing and pitching your professional service business
If you're like many of the professionals I've worked with, there's one big question holding you back from launching or scaling your business.
How do I get more clients?
This course is designed to help you stop chasing clients and start attracting opportunities that recognize the value you have to offer. By following a clear and concise 6-step process, you'll spend less time doing sales and business development and more time operating in your zone of genius by helping your defined audience.

But, this course is meant for you to take action on, not just consume. I'll give you all the tools needed to attract the right audience if you agree to challenge yourself, which might include moving outside your comfort zone at times. Although you have lifetime access, this is designed as a 7 day sprint with each section building off the next, sections are labeled Day 1, Day 2, etc. You can choose to do multiple lessons in one day, or space things out as needed. The most important thing is to keep the momentum up.
So, if you're ready to get started, enroll today and I'll help you finally answer that question; "How do I get clients?"
Key Takeaways:
Gain clarity on your audience and service offering, allowing you to confidently present yourself
Learn how to effectively communicate the value you have to offer, and why you're the obvious choice
Discover how to create engaging content, no matter how "good" of a writer you are
Develop a marketing machine that allows you to connect with your audience, without feeling salesy or desperate
Attract and convert qualified clients who value you for who you are, not just what you do
Your Instructor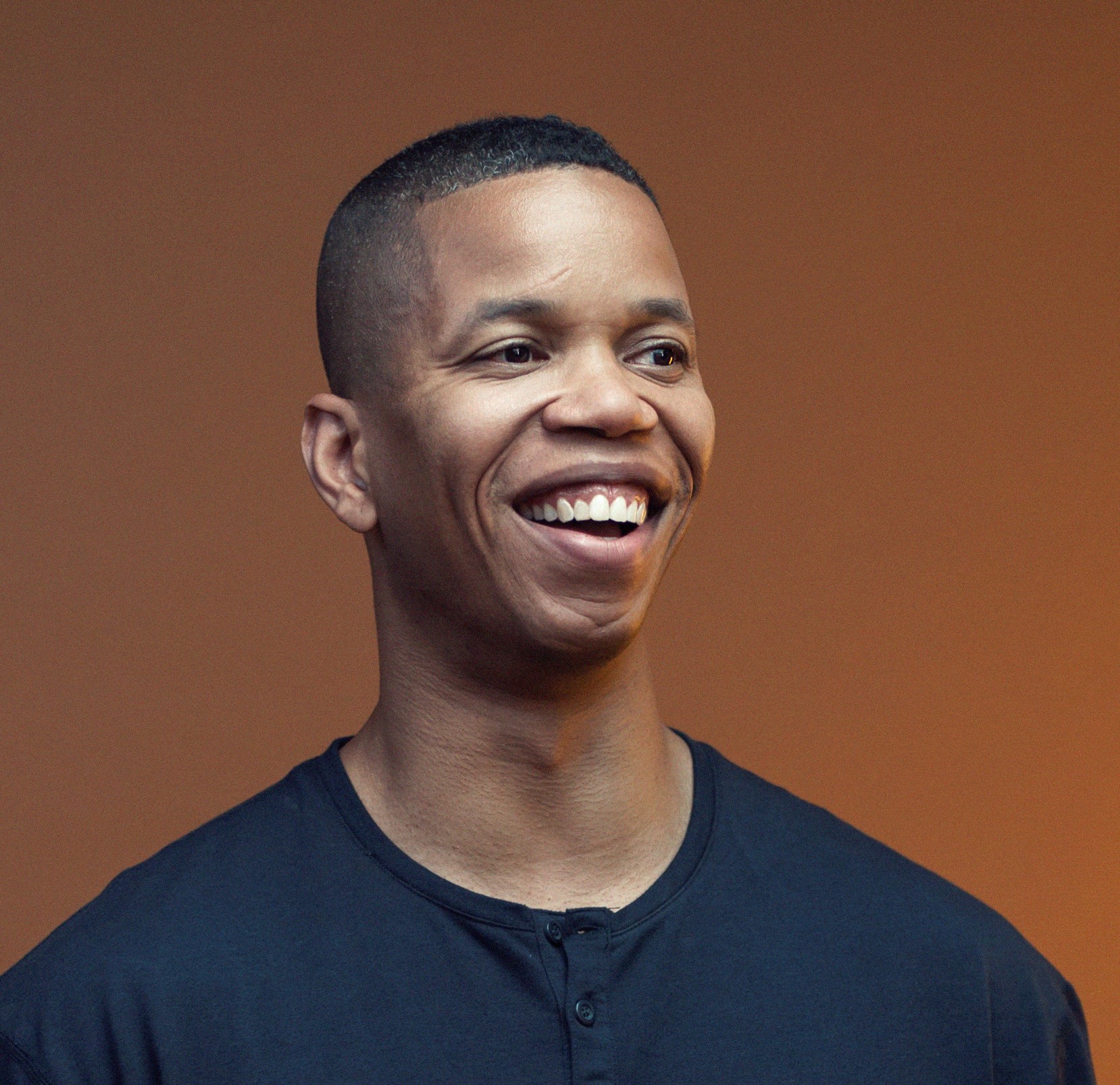 I believe all businesses, no matter how large or small, should have access to the critical resources and guidance needed to grow.
After working in corporate roles for many years, including Adobe and Facebook, I now focus on helping entrepreneurs monetize their knowledge without sacrificing their health, family or personal interests. This includes providing tactic level guidance on pricing, positioning and - most importantly - attracting their opportunities without feeling salesy or desperate.
As a father with three kids at home, I use my time and energy as efficiently as possible, so I pass along the same techniques and mindset to help others grow their business while also enjoying their personal life.
In addition to my own practice, I'm also a contributor to Entrepreneur.com. This has provided me with the opportunity to connect with some of the brightest minds in the business world, and then pass their best practices on to a larger audience. I also teach Business Development courses at New York University and General Assembly, allowing me to connect with and provide value to talented individuals all around the world.
While this has been great, I'm also aware that ego is the enemy. This is why everything I do must be aligned with the vision I have for my family, and the desire to help others live in theirs.
Course Curriculum
Day 1
Available in days
days after you enroll
Day 2
Available in days
days after you enroll
Day 3
Available in days
days after you enroll
Frequently Asked Questions
Who is this course for?
Professional service providers, consultants, coaches, workshop facilitators, course creators and other knowledge-based entrepreneurs.
How much time should I block off for the course?
I recommend blocking off about 30 minutes per day. You can always revise your work at a later time but you want to keep the momentum going.
How long do I have access to the course?
You have lifetime access!